Dayun, bai!
Such greeting is commonly heard when someone comes inside an edifice. It can mean that you are welcome in a place. Here in Cebu, we use the word "bai" more than once in our daily existence. This is connoting a friend in Cebuano, and still, the word can be attached to phrases that would mean gladness or inviting you to partake a hearty meal. It is also a reminder that you are treated well when you are here in Cebu, as most locals would use this to address you or a situation.
The island of Cebu has been dotted with establishments from restaurants to resorts and world class hotels and accommodations. Each establishment yearns to get a slice of the market as Cebuanos are known to be naturally hospitable and warm. We are also a happy people with a positive island vibe and a catchy dynamic lifestyle.
On a global standpoint, the Philippines saw a steady rise of tourist influx and with that, Cebu and Mandaue as well as Mactan has been receiving tourists and travelers both local and foreign and ushers them into a good, worthwhile experience. It also goes with saying that all three areas geared up for the need of tourists, the hotel rooms. Airports are being upgraded to accommodate the discerning passengers and the carrying capacity, too.
Check out the information giving by Department of Toursim on our performance for 2018: [Source: http://www.tourism.gov.ph/industry_performance_feb_2018.aspx]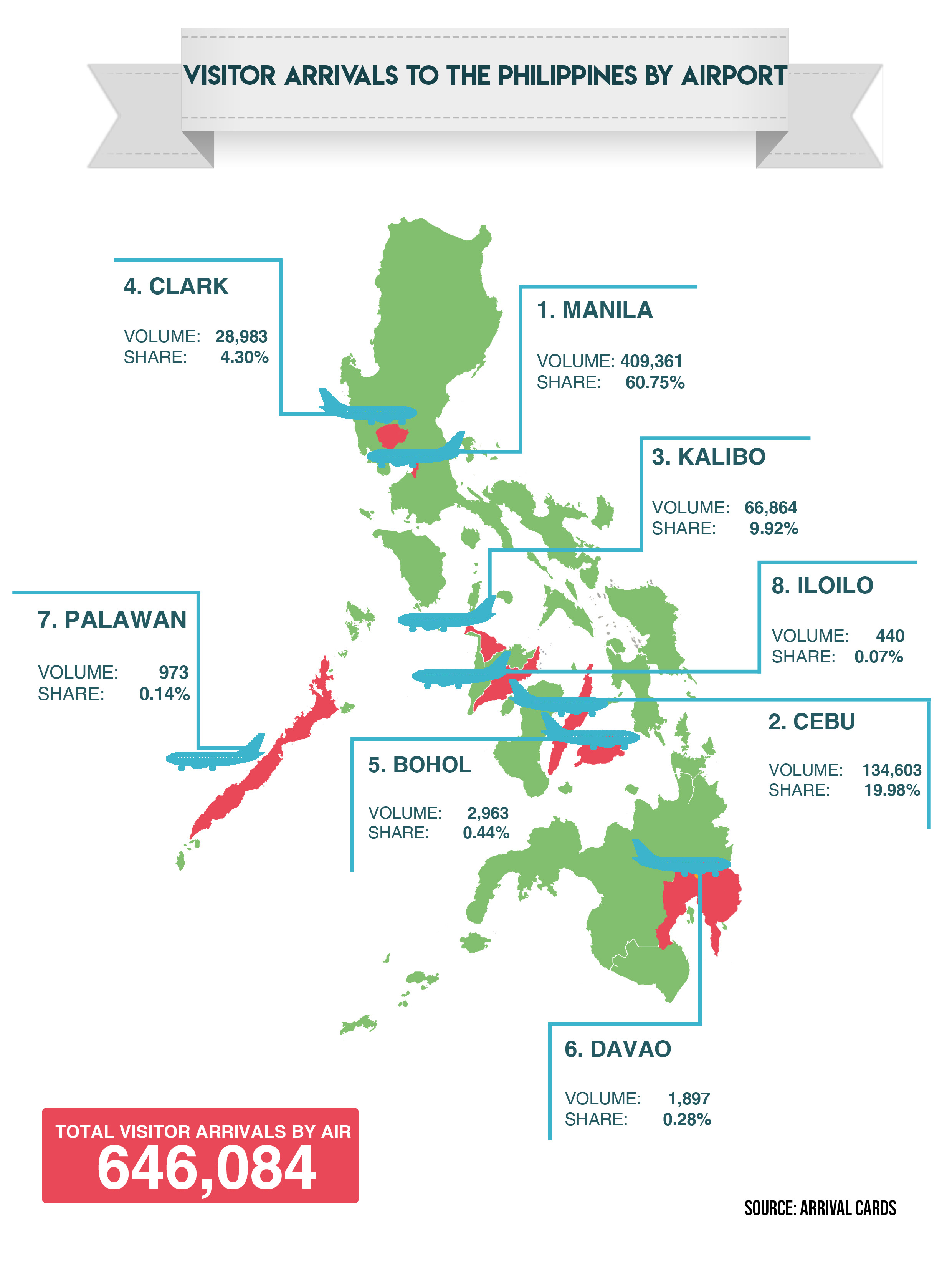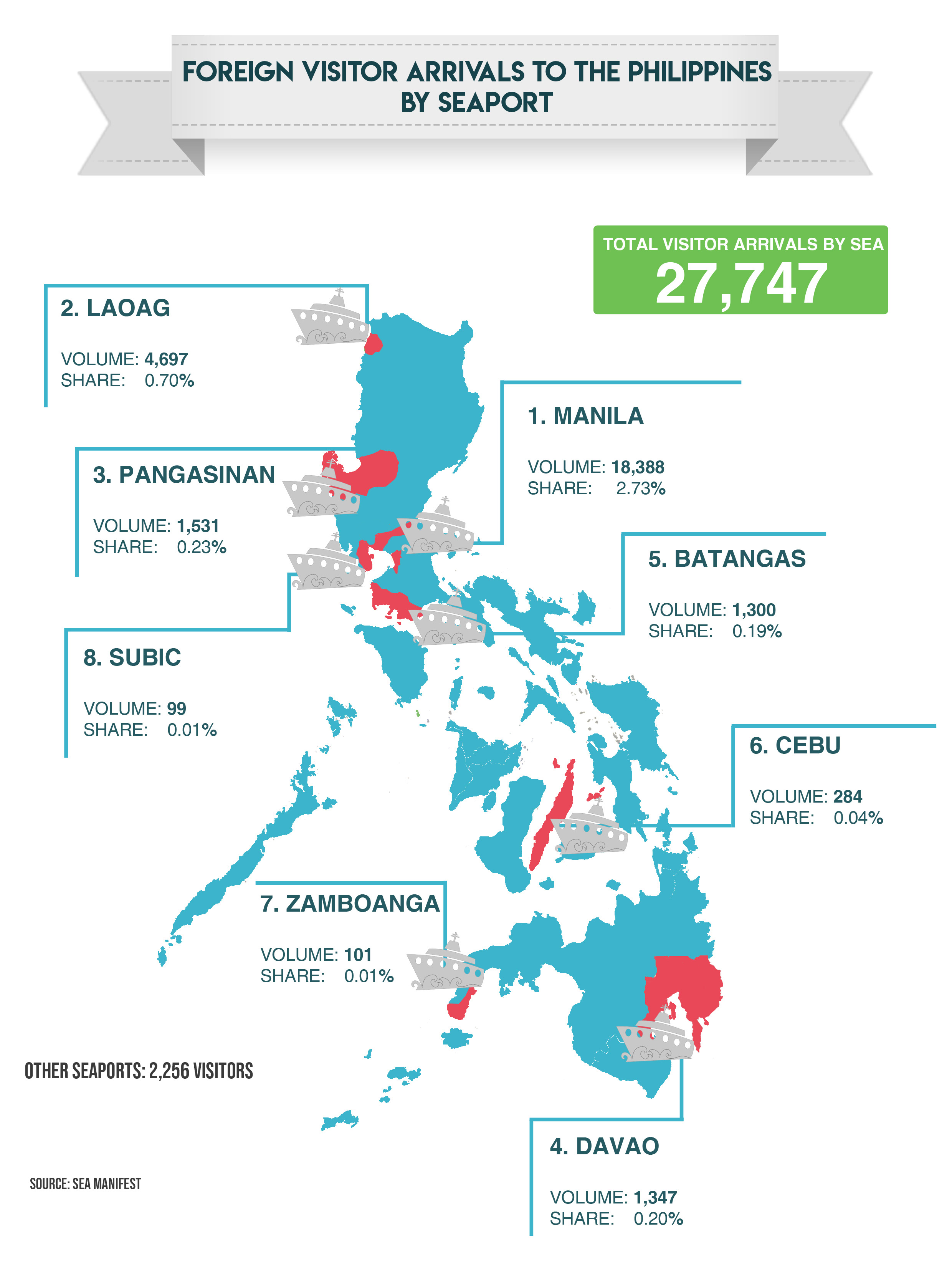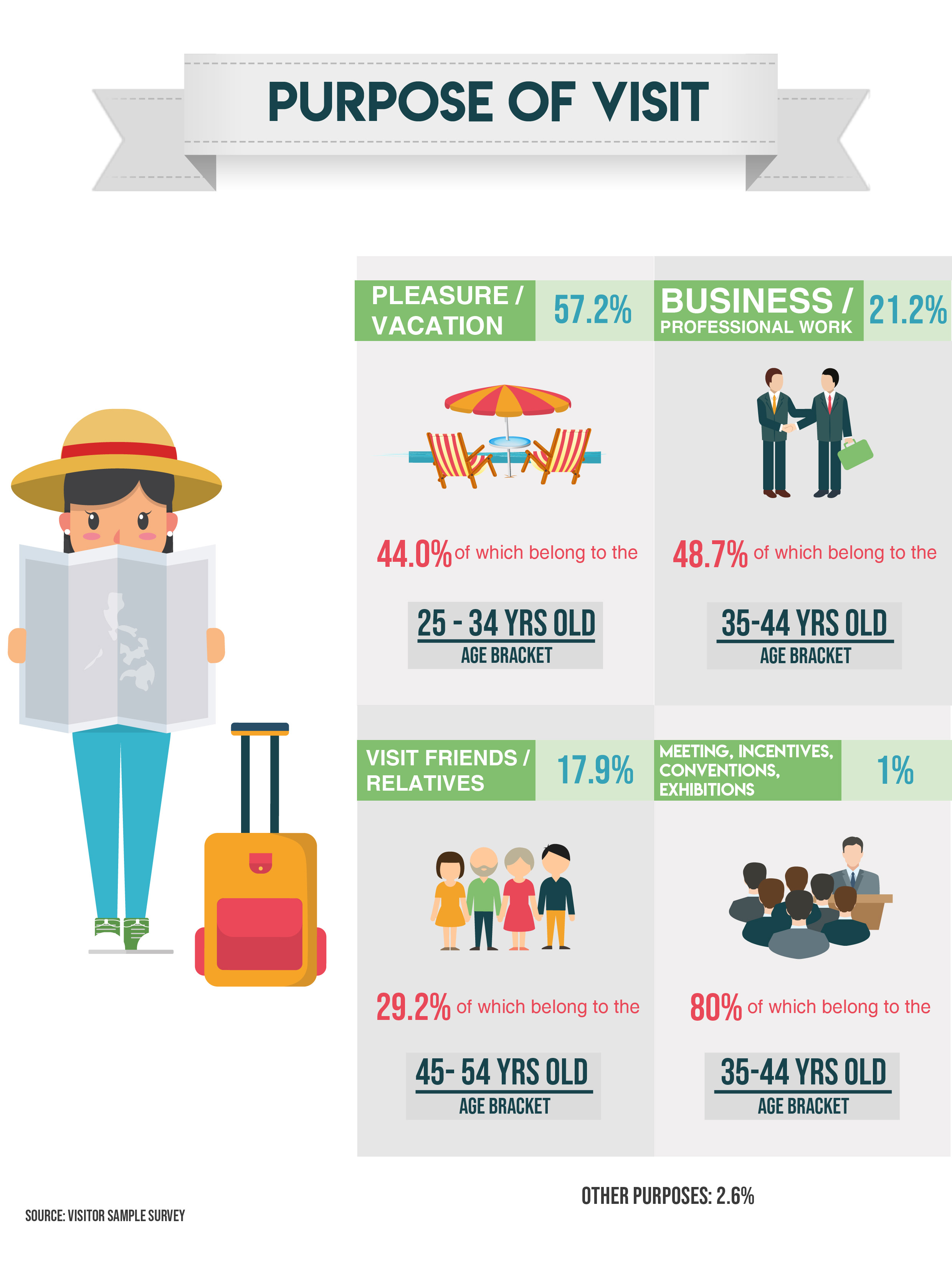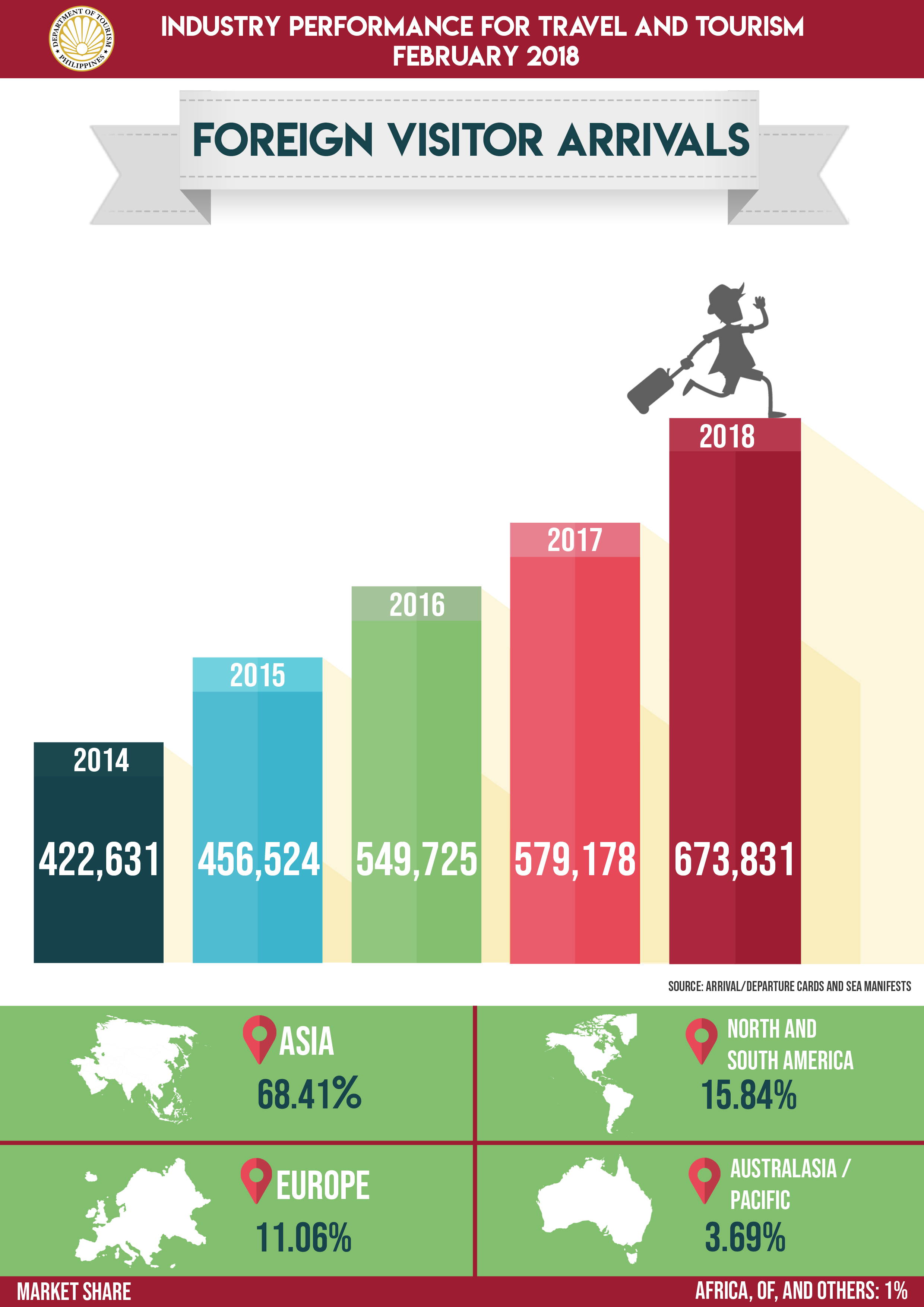 With these numbers above, new emerging hotels are given the best chance to give it their best shot and provide the best comfort and luxury for the travelers. Such is the case of bai Hotel Cebu.
With 668 rooms under its belt, bai Hotel Cebu is currently the biggest hotel outside of Metro Manila and it is located in the center of three big cities in the island of Cebu. It offers spectacular harbor and city views combined with top of the line modern facilities and amenities.
Spending 24 Hours at bai Hotel Cebu
Last December 6-7, 2018, I was given the chance to stay at bai Hotel with a fellow creative, chef and video editor, Emmanuel "Borg" Tundag of Borg Tundag Creatives. We had been teammates from a former BPO stint and we are also members of the core group for Cebu Based Bloggers and Creatives, a core group created to harness talents and capabilities in coming up creative storytelling and visuals that enhance the overall experience of the traveler. As a group that is based in Cebu, we give pride to our roots as Cebuanos, whether by birth or by choice, to contribute to the rise of Cebu's blogging  and creative industry.
Here are my observations as I entered the hotel:
Once you step inside the door, the hotel is equipped with an electronic scanner similar to the airports and your bags are literally scanned for security. This is a good move for the hotel since at the entrance, anybody planning mischief and discord can be filtered. The hotel also has K-9 Dog units that add security to the door.
After the scanner, you will be greeted with a spacious, rather geometric designed lobby with golden features. From the tiles used to the columns, it is reminiscent of the golden sunsets that we experience in Cebu. It might be sparkling and not usually seen from the other big hotels in the city, but it gives a feeling of grandeur and luxury to each traveler.
When we checked in, the Front Office staff were very accommodating and very helpful. Also, I was amazed out digital and seamless the entire process is. Every attending staff is equipped with a Tab and a stylus pen for each guest to affix his signature digitally. The convenience is really awesome. This deserves a separate blog post.
As I was waiting for our room to be ready, I notice that the Lobby Lounge has some Merienda Cena treats. Coming from a long and tiring journey all the way from the south, the smell of hot Lomi and heated Shakoy just got the best of me. I had more than 3 servings of Lomi. Pardon my appetite, I just cant help it. More of these goodies on a separate blog post 🙂 Here's a sample snap of what I ate:
When the room was finally ready,  we headed up to the 14th floor. The ambiance for the elevator is well lit and just similar to the other hotels, the room card should be tapped before selecting your floor. This is another way to remind each guest to be mindful on their respective floor. Accountability at the ground level at its finest.
As we reached the 14th floor, we then headed to our room. It is a premier room, and it has all the essentials for a dynamic traveler who wanted to do some work while on vacation. The room is spacious enough and it is spic and span. It has a desk where my laptop and camera can be placed and has an ottoman where I can sit and gaze over the horizon from our glass wall. Check this out:

The room we were billeted had all the amenities I was looking for in a hotel room. Also, it helped that the hotel was able to provide a set of toiletries that can last up to 3 washes. 🙂 What set bai Hotel Cebu apart from the others is that, the bathroom amenities were well thought of, and somehow depicts how the owners wanted to be comfortable if it was them staying in one of the guest rooms.

There was a bathrobe, an ironing board, an electronic safe, and a pair of rubber slippers that I can use when I wanted to rest my feet from constricting foot wear. The robe is so soft and I cannot help but take a photo wearing it. Also, the cabinet was spacious enough for my backpack 🙂

The internet was pretty much fast but the only downside at that time was, only 1 laptop is working with the hotel provided wifi. We weren't able to use 2 laptops at the same time that uses internet connectivity. 🙁
The hallways are quiet as I have observed and was also soft carpeted. It muffles the sound of footsteps and also gave rise to a feeling of comfort that hits right home. Though the hallway is pretty much "slim" but still, you will have an illusion that it is wide with the choice of colors in the interiors. Good Job!
The pool side bar where we enjoyed taking shots, comes with a different ambiance and it has a space where you can think and reflect on your life lately. The lap pool has been a favorite of guests but I wasn't able to take a dip on it since I had limited time. They also have a bar where guests can order drinks both alcoholic and non alcoholic.
The hotel has a gym that caters to guests who would want to be fit still even on vacation. This is a good place where fitness enthusiasts can spend their time after eating a hefty breakfast buffet at Cafe bai.

The Kiddie Room is a good place where kids can also play and have their "me time". It is padded to make sure that injuries are prevented and has enough toys for kids to enjoy.

Aside from the Gym and the Kiddie Center, bai Hotel also boasts of a relaxing and rejuvinating spa within the hotel. R Spa is located at the 6th floor of the hotel and has a relaxing ambiance as it welcomes the guests on various treatments. I was able to enjoy the Steam Room, Sauna and of course, the Whole Body Massage. More of it on a separate blog post.
https://www.facebook.com/HaraHumamay/posts/10213704344984036?__xts__%5B0%5D=68.ARCuzcNFnVXukGIy4suu6bSLRd8WXVv-AYQfNF_LRdVHCt1vlRamQryhAi6jEEQ8CXILYE4tqlDFaOe4P5cHDXUxJcCPc8j0i5nBcumvHuUBJAgwYBx78H3hFqjcDeMrIlnxPiRgxzd7iaB-EPJ8gVTWNIYIQ0OjVLVoC0gUoZ7RU_Z4rOGMq1XSXxavcYZFcw5tfadBIthpDvozmV32qUh1E2ELw4ETEaPEyjIfSOBaGsD9kuMkE51EAuyr7BQnhgilVPz7pHjvMsErGqKTirWwQkcNXx99&__tn__=-R
Big function halls line the 3rd and 2nd floors. The hotel is also gearing towards making sure that it will not only entice those who wanted to chill and relax but also MICE opportunities. The function halls are equipped with everything you need for your gatherings, may it be a small intimate group or a large, powerful crowd. When you have 12 venues at your disposal, it can definitely mean a whole lot of difference.
Their outlets have specific theme/specialty and promos that you can select from. It is a welcoming addition to the entire experience because when travelers wanted to know more about a place, it is tantamount that the individual will also eat. 8 dining options await the guest. Isn't that wonderful? Here are their offerings for the season:
https://www.instagram.com/p/Bqw59DCAexS/
Whenever you are in Cebu, bai Hotel proved to be a place where fuss unheard of and relaxation and comfort is top priority. When booking, it is always wise to check out their website, and click on the Book NOW button so that you can enjoy lower rates when you need it. Also, another perk that a guest can get is by joining its Privilege Club, Twilight.
The hotel is located at Ouano Ave. corner C.D Seno St. City South Special Economic Administrative Zone, Mandaue City Cebu. You may call them at +63 32 342 8888 | +63 32 355 8888 for inquiries or email them at info@baihotel.com.ph.